Welcome
Specializing in MASSAGE THERAPY for neck, shoulders and back
Welcome to my Website! If you're looking for a professional massage therapist, you've come to the right place. I am also an Independent Contractor with non- affiliation, and fees are based on the types of services.
I am trained in a variety of modalities. To schedule your immediate pain relief or relaxation massage, see my "Contact Me" page. You can click on the "Services" page to learn more about the various techniques I use in my work.
For quick response and service, please send me a message on my "Contact Me" page requesting the type of service, session length along with the preferred date and time. You may also call 912-809-1585 and leave a voicemail. You will receive a follow up response or call back about the appointment as soon as possible, and I will also answer any questions you might have.
For your session arrival time, we recommended you arrive no more than 5 to 10 minutes prior to your scheduled appointed. Upon arrival, please have a seat in the waiting area. The therapist will be out to greet you.
CANCELLATION POLICY AND FEES
We understand that emergencies may occur, and we also believe that your time is valuable as is ours. Should you need to cancel or reschedule, a 24 hours notice is required prior to the appointment time. If change in the appropriate time is not appropriately given, (phone call, voicemail, text or email) client will be charged 1/2 the fee of the scheduled service.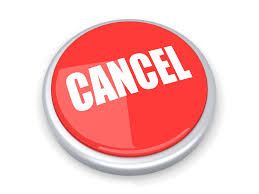 No shows will be treated as a cancellation without notice and full fee will be charged.
Thanks for visiting, and have a great day.